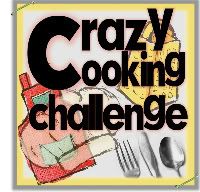 The Lady's Chicken Noodle Soup
Paula Deen & Becoming Betty
becomingbetty & paula-deen
I love Paula Deen, In my wildest dreams could I be "Andi Deen" of the North?
Here is a Chicken Noodle soup that came out wonderful, the best I have ever made. I sure will be making this again and again. Go to the store and get all the ingredients to make this. I am sure you will enjoy this on a cold winters day in Maine, sick or not who doesn't like hot chicken noodle soup. It's time again for the "Crazy Cooking Challenge" with Tina. This month's pick is go out into blog land and find a Chicken Noodle soup. I had seen Paula's soup on a blog so off I went in search for it. It was found on the blog "Becoming Betty" yahoo. This is the best soup...trust me.... Happy Cooking Andi
This is how I made the soup:
Stock:
2 1/2 to 3 lb chicken
3 1/2 quarts of water
1 onion, peeled and diced
2 tsp Italian Seasoning
3 cloves of garlic, minced
4 bay leaves
3 chicken bouillon cubes
Kosher salt and fresh black pepper
In a large pot add the chicken cut up in pieces. Add all the other ingredients and cook the chicken for about 35-45 minutes.
Remove the chicken to a platter and allow to cool. Using a spotted spoon remove as much of the onion as possible and the bay leaves. You should have about 3 quarts of stock left. When the chicken is cooled pick those bones until clean. Discard the skin, bones and cartilage. Set the picked chicken aside.
Soup base:
2 cups of sliced carrots, I will add more next time.
2 cups of sliced celery, include the leafy tops of the celery
2 1/2 cups of uncooked egg noodles
1 cup sliced mushrooms
1 tbsp of dried parsley or 3 tbsp of fresh chopped parsley
1/3 cup of cooking sherry
1/2 tsp of dried rosemary leaves or 2 tsp of chopped fresh rosemary leaves
1 cup of fresh grated Parmesan cheese, optional
3/4 cup of heavy cream, optional
ground black pepper
Bring the stock back to a boil, add the carrots and cook for 3 minutes, add the celery and continue to cook for 5-10 minutes. Add the egg noodles and cook according to the directions on the box. After the noodles are done per box, add the picked chicken, mushrooms, parsley, sherry and rosemary. Add the Parmesan and the cream and cook for another 2 minutes. Enjoy the wonderful Chicken Noodle Soup ..............