It's almost St. Patrick's day so lets celebrate on March 17. Wouldn't your little leprechauns love to have these Andes Mint Cupcakes on the dinner table. So, lets wear green, and plan a dinner of corn beef and cabbage, soda bread and green iced cupcakes. These cupcakes are moist, fudgy, and I really liked the texture of the cupcakes. And the topping, yes that is good too.... Happy Baking and Happy St. Patty's Day.
Buttermilk Chocolate Cake
1 stick of butter or oleo
In your large mixing bowl, combine white sugar, brown sugar, cocoa and flour. Whisk this together. In a saucepan add oil, water and margarine/oleo and bring to a boil and pour over the dry ingredients in the mixing bowl. Mix well. Add the eggs. Mix. Mix the baking soda in 1/2 cup buttermilk. Mix and add to the mixture in mixing bowl. Add salt and vanilla. Mix. Pour into a prepared greased and floured 11x15 inch pan or make cupcakes. Bake according test by inserting a toothpick into the center of your baked goods and done when it comes out clean. I got 2 dozen cupcakes.
Melt the chips and heavy cream together either using your microwave or on top of stove. Stir in peppermint extract and the powdered sugar. You can either use a pastry bag and squeeze some filling into the center of each cupcake, or you can ice the top of each with the filling or ice your cupcakes with the buttercream and then decorate the green icing with some piped on filling.
8 ounce of softened cream cheese
6 TBSP of softened butter
1 TBSP heavy cream or milk
24 ANDES mint candies for topping each cupcake
Combine the cream cheese, butter, cream and mix and gradually add the powdered sugar a little at a time with mixing on low. Don't cover your kitchen and yourself with powdered sugar. Go easy on the mixer. Add extract and start with the littlest amount of coloring until the desired shade is reached. Keep adding the sugar until the consistency is reached for piping your icing.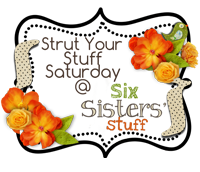 theshadyporch