Lets start out today with another chapter on Cookies. These are seriously the best of the best, they are made with two of my favorite ingredients in cookies............confectioner's sugar and corn starch.
These cookies are "Knock my Socks off Good"!!!! If you like shortbread then this is the recipe for you. They are soft and silky, melt in your mouth cookies. I found this recipe at vanilla bean baker, Paula is the baker behind that blog. Go check out her picture's and the cookies she made. So pretty. Love the picture also.
These cookies didn't make it until Valentine's Day, they are already gone. I will just have to make some more.
Melt in your mouth Shortbread
PRINT RECIPE
1 cup of butter I used salted butter
1/2 cup of confectioner's sugar
1 1/2 cup of unbleached flour
Using your stand mixer, cut the butter salted or unsalted in small slices and mix in the stand mixer. Just mix until smooth, then add slowly the confectioner's sugar. In another bowl add the flour and the corn starch and whisk these together, then add to the mixing bowl and mix. Add the vanilla. Don't over mix, just enough to bring it all together. Scrape the bowl as needed. I formed my dough into a nice fat ball and wrapped in wax paper and put in the refrigerator for a little while.
I prepared my bread board with some flour, along with my rolling pin. Found the heart cookie cutter, and use the cinnamon red for a little decoration in each cookie. The cinnamon reds baked fine. I rolled one section at a time, like Paula did, keeping the remaining dough wrapped in the wax paper to prepare drying out. Roll the cookie dough about 5/16 inch thick and cut in desired shapes. I prepared my baking sheets with parchment paper. Just remember to keep your rolling pin smooth with no little pieces of dough. They will make little indents in your cookies and you don't want that. They don't spread but a tiny bit so fill the sheet with a few rows of cookies and put in the freezer for a little bit, turn on the oven and allow to preheat, cut more cookie shapes and the first pan should be ready to bake. They will not turn brown so watch them. Bake at 300 degrees for about 12 minutes. I got 2 1/2 dozen hearts.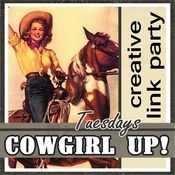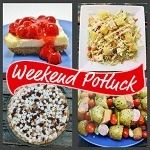 >
everydaymomsmeals